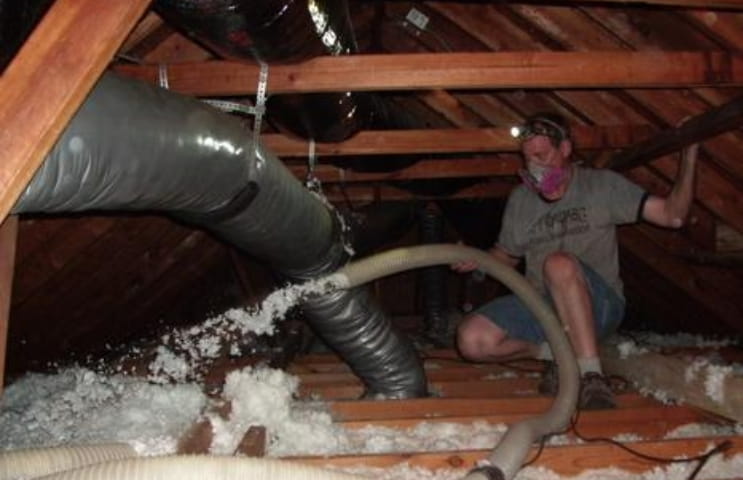 Effective Blown-In Fiberglass Insulation in Katy & Houston, TX.
Are you tired of choosing between staying comfortable in your home during the summer and keeping your energy bills manageable? If so, you'll be pleased to know that there is a solution that can help you achieve both goals. Blown-in fiberglass insulation from Affordable Attic Insulation is a versatile, efficient, and cost-effective option that can help you take control of your home's temperature.
One of the key advantages of blown-in insulation is that it conforms to the space in it's installed. This means that no matter how irregularly spaced your studs may be or where they are located, blown-in insulation will fill in all the gaps and ensure that no area is untouched. This level of coverage helps keep your home cool and comfortable throughout the summer months without relying on the excessive air conditioning or other cooling methods.
At Affordable Attic Insulation, we're committed to providing our customers with professional, reliable insulation services that meet their unique needs. Whether you're interested in blown-in insulation or another insulation solution, we're here to help. So if you're ready to take the first step towards a cooler, more energy-efficient home, don't hesitate to contact us today!