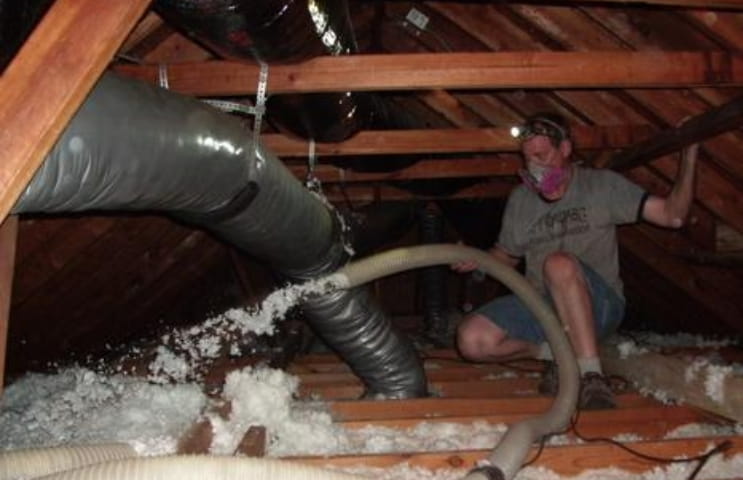 Effective Attic Blow In Fiberglass Insulation in Katy & Houston, TX.
Are you weary of the constant trade-off between maintaining comfort in your home during the summer and controlling your energy expenses? We have good news: a solution can help you accomplish both objectives. Affordable Attic Insulation offers versatile, efficient, and cost-effective fiberglass blown in insulation, enabling you to regain command over your home's temperature.
A significant advantage of blown in insulation, such as fiberglass loose fill insulation, is its adaptability to fit any space. Regardless of your studs' irregular spacing or location, blown-in insulation seamlessly fills every gap, leaving no area untouched. This comprehensive coverage ensures a cool and comfortable home throughout the summer, reducing the reliance on excessive air conditioning or other cooling methods.
At Affordable Attic Insulation, we prioritize delivering professional and dependable insulation services tailored to your requirements. Our team can assist you whether you're considering blown in insulation or exploring alternative insulation solutions. Contact us today to take the first step towards a cooler and more energy-efficient home. Trust our expertise and advanced insulation blowing machine to make a significant difference in your environment.