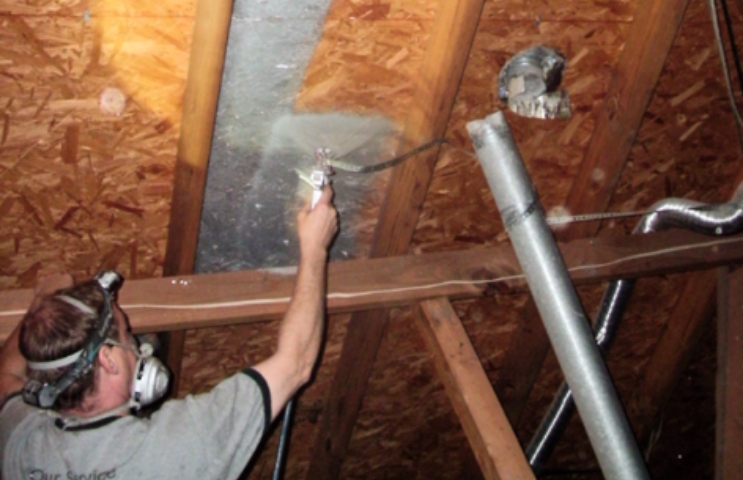 Spray-On Radiant Barrier Paint in Katy, TX
As the temperature continues to soar, homeowners in Katy & Houston, TX, face the challenge of keeping their homes cool without breaking the bank. Rising energy bills are a concern for many, but there's a solution that can help: Spray-On Radiant Barrier Paint.
Our Spray-On Radiant Barrier in Houston, TX, is the perfect solution for those looking to keep their homes cool and comfortable during hot summer days. By applying our aluminum reflective coating to the underside of your roof in your attic, we can reflect up to 75% of the heat from the sun, drastically reducing attic temperatures. This creates unbeatable protection from the sun, which helps maintain more consistent temperatures throughout the rest of your home.
The benefits of our Spray-On Radiant Barrier extend beyond just keeping your home cool. By reducing the heat that enters your attic, your air conditioning unit won't have to work as hard to keep your home cool, ultimately saving you money on your energy bills.
In conclusion, if you're looking for an effective and cost-efficient way to keep your home cool and comfortable in Katy, TX, Spray-On Radiant Barrier is your solution.